AF Ablation with Complex Fractionated Atrial Electrograms (CFAEs)
In the ongoing development of effective, minimally-invasive treatments for cardiac arrhythmia, catheter ablation has become a welcome alternative to open heart surgery or lifelong medication for many people. Catheter ablation is used to destroy (ablate) areas of heart tissue where the arrhythmias originate using radiofrequency energy.
At Pacific Rim Electrophysiology in Bangkok, we have refined the standard approach to atrial fibrillation ablation. Pioneered by Dr. Koonlawee Nademanee, our approach targets specific sites in the heart using a 3-dimensional mapping of complex fractionated atrial electrograms (CFAEs).
You're Our Priority
For more information, request a consultation at the office of Pacific Rim Electrophysiology using our online form. Recognized as international leaders in arrhythmia treatment and research, we serve patients from around the world.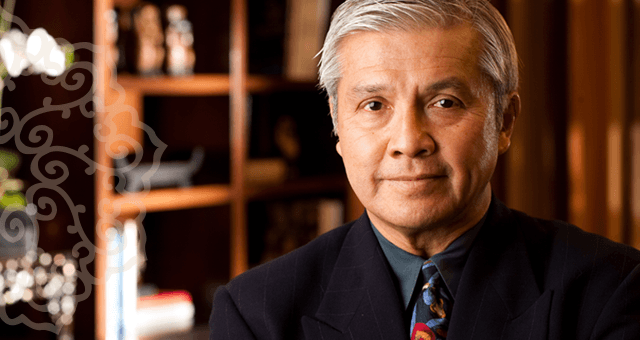 Meet Doctor Nademanee
An innovator of advanced cardiac arrhythmia treatments that have attracted the attention of specialists and patients worldwide.
Understanding CFAE Ablation
Standard atrial fibrillation (AF) ablation targets the pulmonary vein openings (called pulmonary vein isolation or PVI) in the same way for every patient. In addition to possibly ablating a larger area than necessary, this approach increases the risk of pulmonary vein stenosis which can require open heart surgery.
Instead of ablating sites in the pulmonary veins, CFAE ablation targets sites in specific areas of the atria where the electrograms break up (become fractionated). We have found that by ablating these areas, the arrhythmia often can be terminated. These ablation sites are determined on an individual patient basis, offering a customized and often reduced area of treatment. CFAE ablation also requires a relatively shorter exposure to radiofrequency energy than PVI AF ablation.
What Can CFAE Ablation Treat?
At Pacific Rim we perform CFAE ablation to treat both chronic (persistent) and paroxysmal (intermittent) supraventricular tachycardia (SVT), including atrial fibrillation and atrial flutter, when lifestyle changes or medications are not effective. It can also be used to treat ventricular tachycardia (VT), which occurs in the lower chambers of the heart (ventricles). VT may be the most dangerous type of arrhythmia because it can lead to sudden cardiac death syndrome.
How is CFAE Ablation Performed?
Dr. Nademanee's approach to CFAE ablation differs from other doctors in that he first identifies and ablates CFAEs, and then he looks for other sources of AF signals in the heart if necessary. Most doctors begin treatment by attempting to identify and ablate sources of AF in the pulmonary vein openings before identifying and ablating other sources of AF, such as CFAEs.
Dr. Nademanee developed innovative software that identifies the CFAEs and displays them in a 3-dimensional CARTO mapping system. The CFAEs are color coded according to the degree of fractionated signals and their cycle lengths. These maps guide the electrophysiologist during the CFAE ablation process by targeting ablation sites.
Our technique has been highly successful in achieving and maintaining sinus rhythm in both paroxysmal and chronic AF patients.
Back to Top